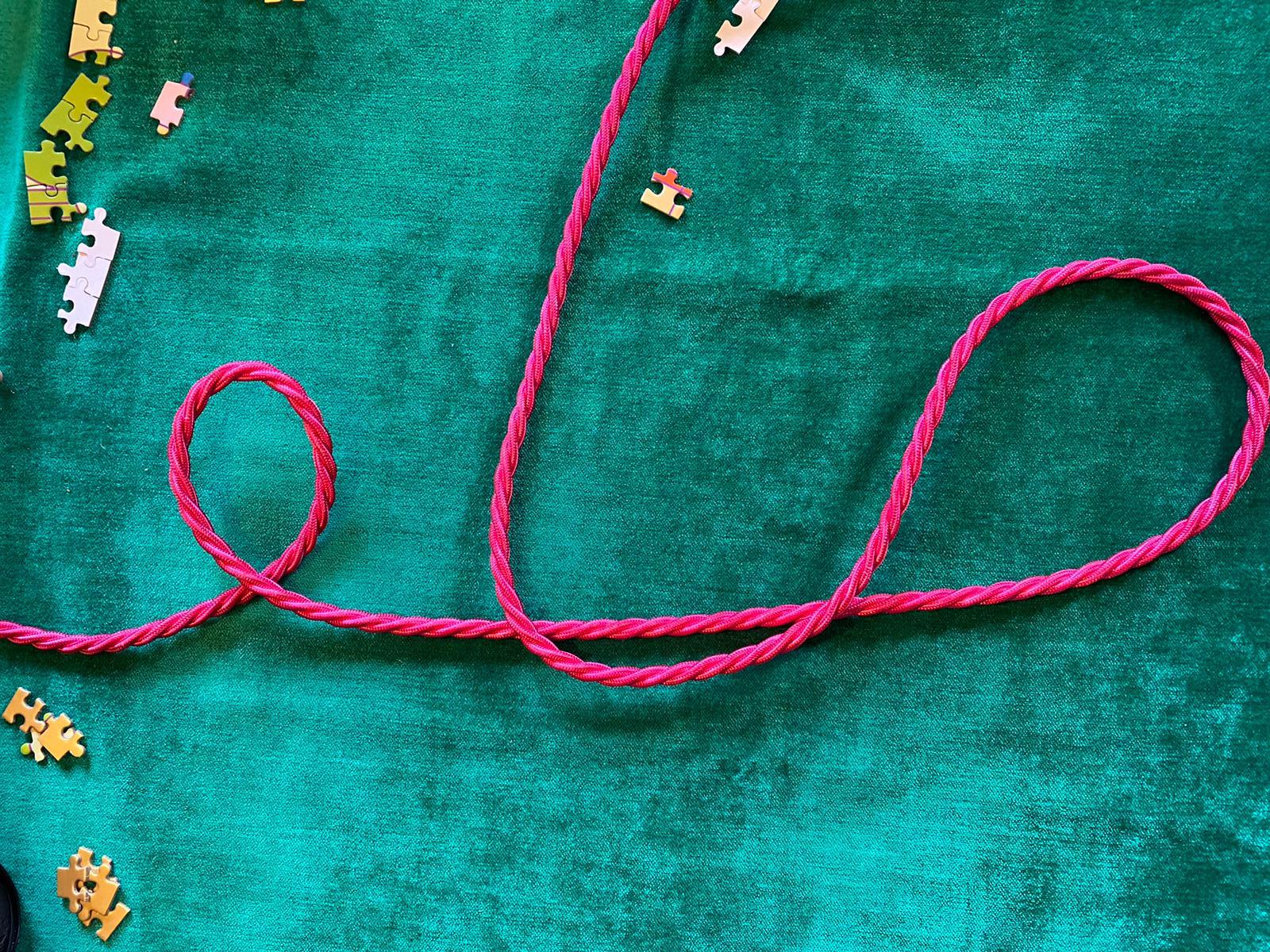 Say No to unsightly Extension Cables and hello to Lola's Leads. The next must-have interior accessory a luxury coloured fabric extension cable! 
Lola was lounging on her daybed with her laptop connected to an unsightly cable snaking across her Persian rug. And she thought, "But why does this everyday item have to lack beauty?"
So she designed a range of beautiful jewel-coloured fabric twisted cable extension leads that you will be proud to have to snake across your rug... Lola's Leads are handmade in the UK using the finest materials. We import the extra thick cable 1.5mm double insulated and fabric covered. Each lead is fully tested and certified to British Standards.